Sierra '02: Ambition Gone Astray

---
Note! A revision to this page and a more detailed description of the trip (with images) is forthcoming! This will have to tide you over until mid-August, however, as other events intervene in the telling of the tale. You can also expect some time to pass before other web pages (like the 'hardest hike / best passes' pages) get my attention!
The 2002 tour of the Sierrra Nevada is now complete! While it can be called a success - in fact an amazing and spectacular success - it can also be called a quite amazingly bad plan implemented spectacularly. It required too many daily miles, too much risky cross-country travel, and generally required exceptional effort from talented people to make it work. It was a tough schedule that would tax us to our personal limits on a journey expected to take eight days.
We made it in seven.
---
Sierra 2002 Summary, with approximate trail and x-c miles
| | | | |
| --- | --- | --- | --- |
| Day 1 | up Bloody Canyon to lower Sardine Lake | 4 | 0 |
| Day 2 | over Mono Pass & Kuna Crest to 11000' camp | 2 | 5 |
| Day 3 | over Lost Lakes Pass to Rush Creek Trail, JMT, Thousand Island Lake | 3 | 6 |
| Day 4 | over Lake Catherine Pass to Twin Island Lakes | 0 | 5 |
| Day 5 | over Blue Lake Pass to Foerster Creek | 0 | 8 |
| Day 6 | overlook of Lyell Fork Merced, then Isberg & Lewis Creek trails to Merced Lake | 7 | 1 |
| Day 7 | endlessly downhill to car in Yosemite Valley | 15 | 0 |
---
This rough estimate boils down to 31 trail miles and 25 off-trail, or 56 total miles of travel. That's 8 miles per day, some of which are totally cross-country and tackling terrain that requires a LOT of attention! The result was that, each evening, we reached camp more exhausted than the previous day, a bad idea for such a long and wearying journey. We decided rather early on day six that the next would be our last, so we were somewha& t prepared for that one; we were Not prepared to spook off one or more bears at 2AM before making such a long walk, so that added to our cumulative weariness when the car appeared at last, like a happy mirage at the end of yet another huge day.

Cleraly there's plenty more to be said about this huge trip - and it will be, as soon as I have time to compose a more thorough narrative.
---
A few quick pics, courtesy of my Canon ZR25 (camcorder) and its still-picture mode, which captures shots onto a tiny SD chip! These are cropped but only a few have been retouched. This is the first trip for this camera, and it did as well under the circumstances as any of us!

Larry & Mt. Lyell, west side of Kuna Crest, day two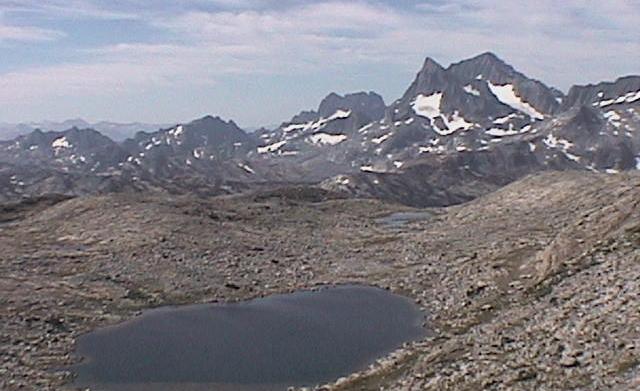 view south from Lost Lakes Pass, day three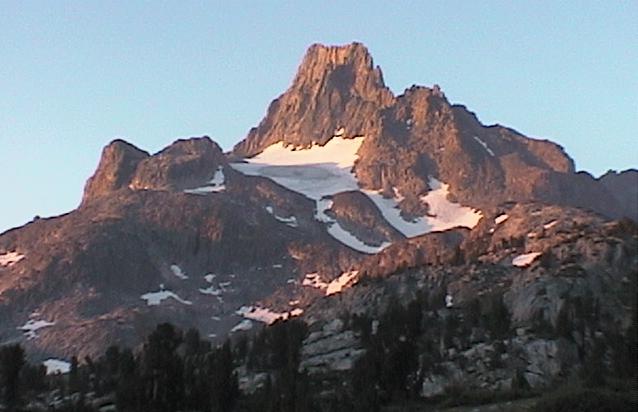 Mt. Banner at sunrise from Camp Three

lower Twin Island Lake from route to upper lake, day four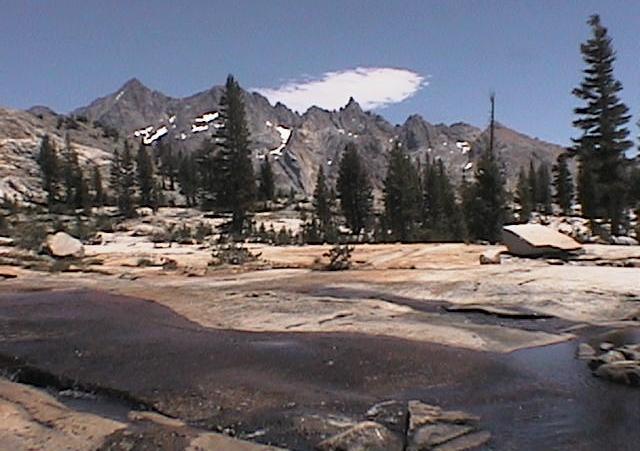 upper Bench Valley, day five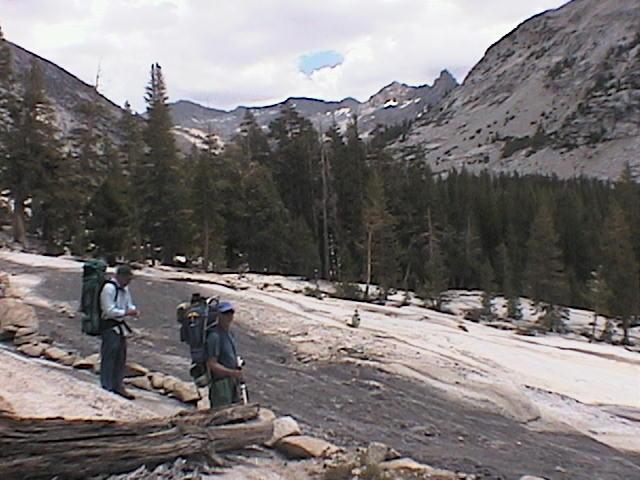 Scott, Larry, sharp Mt. Ansel Adams and Lyell Fork Merced valley, day six

lower Fletcher Creek from above Merced Lake, say six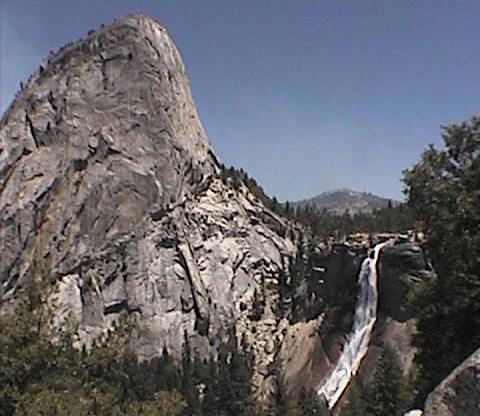 Liberty Cap and Nevada Fall, day seven