Cumulative Big-Hike Data!

---
in chronological order
---
The following chart shows my acculated miles from my many Big Trips, and the elevation along those trips. The chart excludes Cascade trips, the '93 Sierra non-trip (ten miles RT, Aug 2-3) and day-hikes (about 20 miles).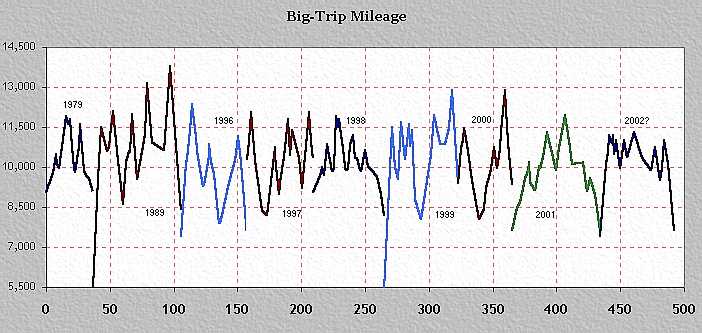 ---
The next chart shows each trip separately, with mileage and elevation relative to each trailhead.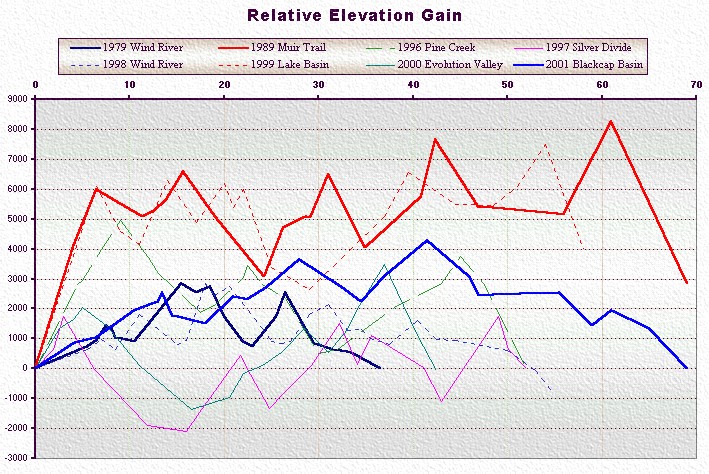 ---
Here is my progress along the John Muir Trail. It's not of great importance that I complete the JMT, since the area around the Devils Postpile is deep in the woods. If that were my passion I'd be doing it MUCH closer to home!